The profiles below are updated in 2022/2023.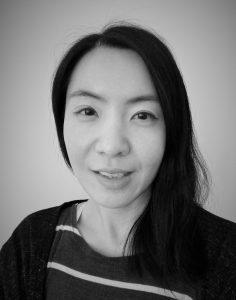 Dr Kyungeun Sung is a Senior Lecturer in Product Design, School of Art, Design and Architecture, Faculty of Arts, Design and Humanities, De Montfort University in Leicester, UK. Her research broadly deals with design and sustainability focusing on upcycling. She has investigated various aspects of upcycling in the context of sustainable art, craft, design, manufacturing, production, businesses, supply chain management, consumption, behaviour and lifestyles. She is a Principal Investigator of the AHRC-funded International Upcycling Research Network.
---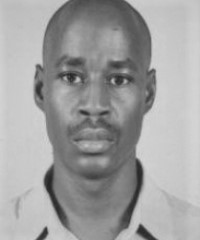 Prof Richie Moalosi is a Professor of Industrial Design at the Department of Industrial Design and Technology, Faculty of Engineering and Technology, University of Botswana, Botswana. His research interest areas include design and sustainability, social innovation, design and culture, design research, design education, and additive manufacturing. He is a Co-Investigator of the Arts and Humanities Research Council (AHRC) – funded International Upcycling Research Network.
---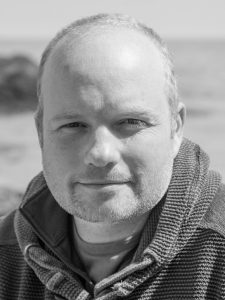 Dr Ben Bridgens is a Senior Lecturer in Architectural Technology in the School of Architecture, Planning & Landscape at Newcastle University, UK, and a founding member of the Hub for Biotechnology in the Built Environment. He works at the interface of structural and materials engineering, architecture and bio-design, critically examining 'sustainable' technologies and re-evaluating the potential of low-tech, traditional construction materials and processes. Ben's interest in upcycling includes exploring the potential for upcycling in the built environment, and use of biotechnology as a tool to enable upcycling.
---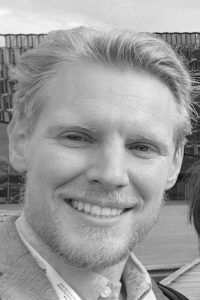 Dr Patrick Elf is a Research Fellow of Social and Sustainable Business at the Centre for Enterprise and Economic Development Research (CEEDR), Middlesex University, and at the Centre for the Understanding of Sustainable Prosperity (CUSP), University of Surrey, UK. His research focuses on investigating sustainable business models, how to advance the circular economy, and behaviour change approaches towards the adoption of more sustainable lifestyles. Recent research endeavours include interdisciplinary longitudinal work on the AHRC-funded Fostering Sustainable Practices programme, and cross-sector investigations with major businesses such as IKEA UK & Ireland examining the role and potential of private sector actors to become a force for good and drive sustainable development.
---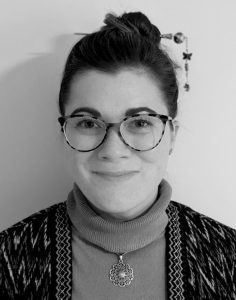 Elizabeth Burton is a Fashion Design Lecturer for the School of Fashion and Textiles at Birmingham City University, UK. As an emerging researcher she focuses on how to embed sustainable fashion within Higher Education curriculum. Alongside research exploring cultural fashion from its origins to modern day. She believes fashion has the power to connect cultures globally through sartorial communication. Her research influences her teaching style of dress in context and developing the Sustainable Development Goals within the module content.
---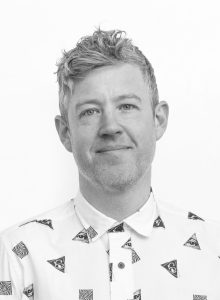 Jonny Prest is an identity and communications strategist at Seed Creativity in Leicester, UK. From environmental to social, his role is to help project teams build brand and communication strategies with purpose. Jonny collaborates with researchers, universities and innovators to increase the visibility of their projects and create a connection with their audience. Real change can happen when you get the message right. From creating an identity and building a strategy to developing campaigns and producing content, Jonny and his team channels scientific IQ into a digestible format that speaks to the public, stakeholders and policy makers and helps build connected communities.
---
Christopher Brosse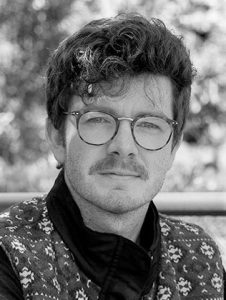 , graduated from the School of Political Science of the University of Costa Rica, is an author of the book "Trash does not exist. Towards Upcycling and Circular Economy". As an advocate for upcycling and Circular Economy, he is a content creator, researcher of circular and sustainable innovations for Latin America, and circular economy coach for companies and projects. His contact email is info.labasuranoexiste@gmail.com. You can also find him as Christopher Brosse on Linkedin, Instagram, and Tiktok. 
---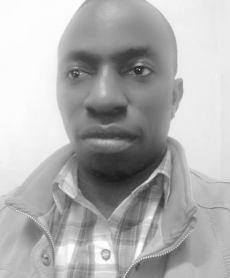 Walter Chipambwa is a Lecturer in the department of Clothing and Textile Technology, School of Art and Design at Chinhoyi University of Technology in Zimbabwe. He is pursuing his PhD studies with University of Botswana and his interests are in sustainable design, design-led innovation, computer-aided design, design education and management. Walter's interest in upcycling started with his first project in 2019 and is currently working with the community and industry on issues to do with sustainability and upcycling so that there is complete involvement of all players from manufacturer to consumers.
---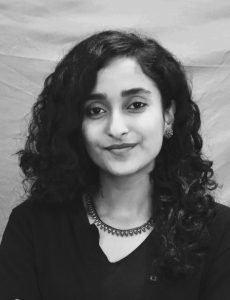 C. Ashwathy Satheesan is a Designer and Researcher from India. Her interest lies in working on projects dealing with design activism, circular economy, and future thinking. She is a graduate of the National Institute of Design, Ahmedabad in India. She has won numerous accolades, including National Winner at the prestigious James Dyson Award in 2019. Her work has been presented at venues like Global Futures Symposium (MAXXI), RSD8 Symposium (IIT Chicago), and Hyderabad Design Week. She is currently working as a Design researcher for Fractal Analytics and she actively uses tools like systems thinking, behaviour change, and critical inquiry to inform her research.
---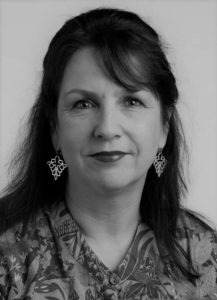 Sally Gaukrodger-Cowan is a Senior Lecturer in Fashion Buying in the School of Fashion and Textiles, Faculty of Arts, Design and Humanities, De Montfort University in Leicester, UK. Sally is a practice-based researcher and multi-disciplinary artist whose work explores developing alternative uses for agricultural textile waste by upcycling to create artworks and installations that raise awareness of sustainability. She is a founding member of the Fashion and Textiles T-Extinction initiative which is a sustainability awareness group and is also the instigator of the de-stress Fashion and Textiles Art Club at De Montfort University.
---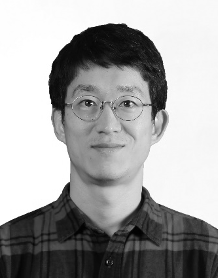 Dr Joon Sang Baek is an Associate Professor and the Director of DESIS Lab at Yonsei University in South Korea. His research areas include design for social innovation and sustainability, service design, and nature-inspired design. He is currently interested in systems design approaches to complex sociotechnical problems, service design for relational qualities, social biomimicry and ecocentric design education.
---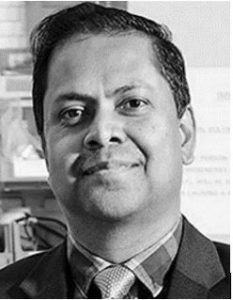 Dr Abhishek Tiwary is Associate Professor in Engineering Management in the School of Engineering and Sustainable Development at De Montfort University, UK. He is recipient of Marie Curie Fellowship and Royal Academy of Engineering Industrial Fellowship to pursue interdisciplinary research and methods. His current research involves system-scale sustainability assessment of technology innovations, both in the UK and in international settings. He has been involved in numerous funded projects evaluating the feasibility of environmentally benign solutions to global challenges on pollution control, resource reuse and renewable energy, for both industrial and societal applications.
---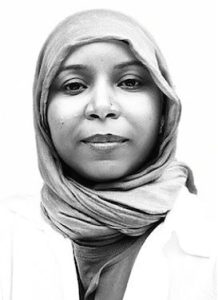 Dr Amal Abuzeinab is a Senior Lecturer in the School of Art, Design and Architecture at De Montfort University. Her main research area is building the business case for sustainability within the built environment. She is using the business model as a tool to innovate our thinking to sustainability. Amal's research profile has steadily expanded since joined DMU with an-overarching theme of sustainable transformation using qualitative research methods. Examples of completed collaborative projects: a prototype of upcycling plastic bottles to building materials and sustainable development implementation in higher education institutes.
---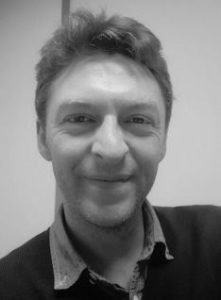 Dr Patrick Isherwood is a Lecturer in Solar Energy at the Centre for Renewable Energy Systems Technology, Loughborough University. His research interests include the development of sustainable materials, devices and processing techniques for solar energy conversion and storage; solar resource modelling; and thermodynamic modelling of solar collectors. He has a particular interest in the development of environmentally benign techniques for materials synthesis and for end-of-life device processing. He has authored more than twenty peer-reviewed papers and conference proceedings, and is frequently invited to review articles for journals in solar energy and related fields.
---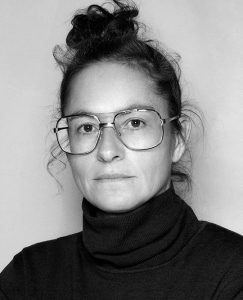 Sabine Lettmann works as a part-time Senior Lecturer at the Institute of Jewellery, Fashion and Textiles at Birmingham City University. She holds fellowships of the Royal Society for Arts, Manufactures and Commerce as well as of the Higher Education Academy, UK. She has international teaching experience and works as a freelance fashion designer and creative consultant since 2001. Both fields shape her research of circular fashion design, consumption practice, the social dimension of circular design and circular fashion education. Sabine uses her research to create circular design tools for the contexts of higher education and consulting.
---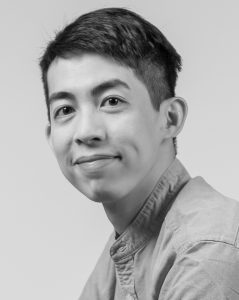 Kevin Cheung, Hong Kong Upcycling Product Designer, devotes himself in developing upcycling products and raising public's eco-awareness. At the same time, he believes that designers have the ability and obligation to protect the environment in order to sustain the balance between the eco-system, economy and the society. He is good at turning the waste into attractive and contemporary artworks and products.
---
Kevin Kimwelle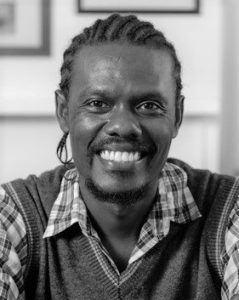 is a community / social architect of Kenyan origin based in South Africa doing RDI (research development and innovation) work based on global cooperation and partnership in upcycling. As a community architect, researcher, and social innovator in sustainable development, Kevin's architectural studies and professional experience span from Kenya to South Africa with global collaborations in USA, Germany, and India. His focus has led him into community development work in South Africa. His current doctoral research in the use of alternative design and technology as an agent towards social change merges the environmental aspects with the socioeconomic impact and applies a transdisciplinary and multidisciplinary approach.
---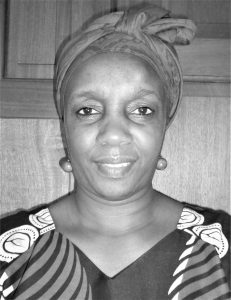 Dr Sophia N. Njeru is a fashion design lecturer, Department of Fashion Design and Textile Technology, Kirinyaga University, Kenya. She is avid about sustainable fashion in higher education and industry in areas of upcycling, specialized apparel and culture. She adopts problem-based learning/co-design and design thinking in teaching studio-based units. She has authored and co-authored almost twenty peer-reviewed papers, conference proceedings and book chapters as well as facilitated postgraduate colloquiums, reviewed and edited conference and journal papers/manuscripts. Njeru is a member of International Federation for Home Economics (IFHE), Learning Network on Sustainability (LeNS) and Kenya Bureau of Standards (KEBS) readymade garments technical committee.
---
Prof Rebecca Earley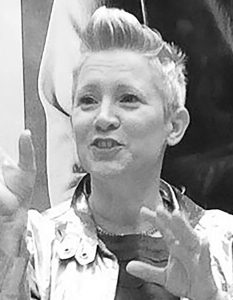 is a circular economy researcher, award-winning sustainable designer and team leader at Centre for Circular Design – a TCBL Lab – at University of the Arts London. In October 2021 she co-founded World Circular Textiles Day 2050, drawing together current academic and industry research into inspiring, shared visions which support a global community of changemakers. Rebecca has delivered EU-wide projects Mistra future fashion and Trash-2-Cash, and is currently leading the circular, local, bio-design fashion textile research for the Herewear project. She is also an advisor for the She Makes, a project that supports young girls and women in the industry.
---
Dr Hye-Won Lim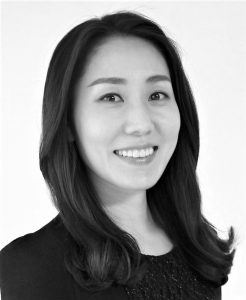 is a Lecturer in Fashion Design at the University of Leeds, UK. Her main research area is the Fashion Design potential for innovative and transformative technologies. Her current research interests include sustainable garment manufacturing, and she is currently engaged in researching digital technologies adjustment to garment manufacturing and interdisciplinary practices with pedagogy.
---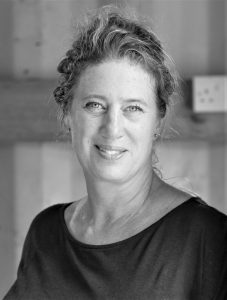 Drs Anneloes Roelandschap is co-founder and CEO of CHAKO; a green social enterprise based on the island of Zanzibar in Tanzania focused on producing a range of upcycled products utilizing waste generated on the island and creating a circular economy. Chako's mission is to foster social, environmental and economic opportunities on the island of Zanzibar by enabling local artisans to preserve their craft, explore their creativity, and live a more sustainable life, while reducing the waste on the island. Anneloes is also a part-time lecturer at Tourism Management at Zeeland University of applied sciences in The Netherlands.
---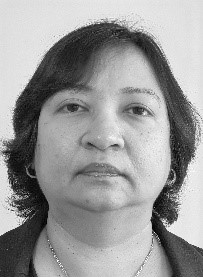 Prof Usha Ramanathan is a Professor of Sustainability and Supply Chains in Nottingham Trent University, UK. Usha's research interests include data analysis, supply chain collaboration for sustainability, role of collaboration in SMEs' performance, Collaborative Planning Forecasting and Replenishment (CPFR), value of information sharing and forecasting, e-commerce, RFID, Big Data, retail customer behaviour and loyalty in the contexts of service and operations. She has published in leading journals such as International Journal of Production Economics, International Journal of Operations and Production Management, Expert Systems with Applications and Omega: The International Journal of Management Science. Some of her research work obtained high honours such as the 'Highly Commended Award' at the Emerald Literati Network Awards for Excellence in 2012 and 2018.
---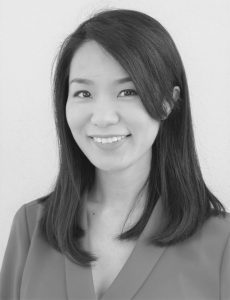 Dr Chanjuan Chen is an Associate Professor in the Department of Design at the University of North Texas in Denton, USA. Her areas of focus include sustainable design for apparel and design research. Her creative scholarship on upcycling and modularity has been recognized through several design awards as well as juried and invited exhibitions nationally and internationally. Chanjuan's interest in upcycling includes exploring formalized design process for repurposing apparel and textiles through creative practice-based research. Her commitment to sustainable design practice has also been implemented in her teaching through developing fashion sustainable studio courses and projects on upcycling.
---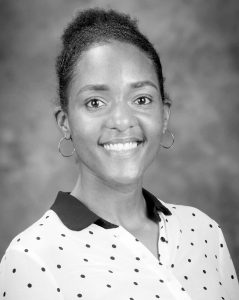 Aziza Cyamani is an Assistant Professor of Product Design in the Department of Interior Design at the University of Nebraska-Lincoln. She is a multidisciplinary designer with experience in product development, visual communication, and sustainable systems. Her main research focuses on the integration of cross cutting topics in Industrial/Product design education particularly focusing on sustainability and transdisciplinary collaboration. Her creative scholarship center upon object meaning in diverse cultures and the social impacts of artifacts post traumatic events.
---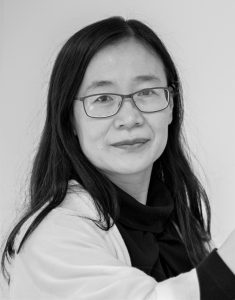 Prof Hua Dong is the Inaugural Dean of Brunel Design School. She has edited 6 books on the topics of inclusive design, assistive technology and universal access, and authored/co-authored around 200 papers. Hua has extensive experience in providing specialised research consultancy to industries in the UK, Finland and China on inclusive design and sustainability. Hua was elected Fellow of the Design Research Society in 2019; she received the award of 'Engineering Heroes' – the Top 50 Women in Engineering 2021 from Women's Engineering Society. From June 2022 Hua became the DRS International Advisory Committee member.
---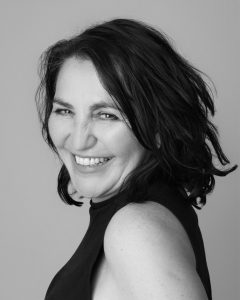 Dr Zuhal Kuvan-Mills is a Founder of Eco Fashion Week Australia, sustainable visual artist, and environmentally conscious haute-couture fashion artist. Zuhal began her professional career as a Veterinary Surgeon graduating from Istanbul University in 1986. She then worked as a Lecturer in Animal Science, Environmental Science and Conservation in England until 2004. In 2004 she returned to her biggest passion of Contemporary Art, studied at the University of Creative Arts in Farnham, England and in 2010, graduated with a Visual Arts degree from Curtin University in Western Australia. Since then, she has advocated sustainable fashion as a practitioner internationally and in Australia by participating in many group and solo art exhibitions across Australia and overseas, and also Fashion Weeks in London, Paris, Vancouver, Beijing, South Korea and New Zealand.
---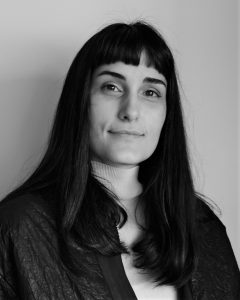 Dr Daphne Mohajer va Pesaran, Lecturer in Textiles Design at RMIT University in Australia, spent ten years living and working in Tokyo, where she learned about many traditional crafts practices. She likes collaborating and is interested in what materials and relationships can emerge in communities of human and nonhuman. In her research and design practice she works with handmade Japanese paper and garments/products made from paper. She also works in storytelling and documenting in various formats including film, drawing, text, audio, etc. and is currently undertaking research fellowships for the British Museum and the Australian Museum to research the use of paper for clothing in Japan and the Pacific Islands. She is currently editing a book called Radical Fashion Practices: a workbook of modes and methods, forthcoming on Valiz. Her research interests are nontraditional design methods, multispecies worlding, biotechnology and design, material identity, communitarianism, traditional craft, and ecological design.
---
Dr Alana James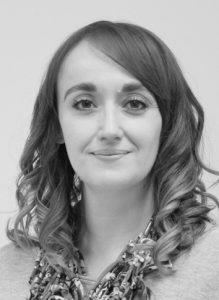 is a Senior Lecturer in Fashion at Northumbria University, Newcastle upon Tyne, UK. She is an experienced fashion designer, educator, and researcher, focused on creating sustainable change for the future of the fashion industry. She believes that garments should not be beautiful at the expense of people and the planet and through innovative design approaches aims to embed responsible values throughout the fashion product lifecycle. Alana's research approaches complex issues from a multi-stakeholder approach, her strengths include engaging with fashion consumers and applying design strategies to encourage small shifts in behaviour towards large-scale sustainable change.
---
Kayleigh Parkes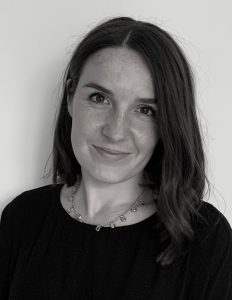 is a Fashion Lecturer at the further education institution, Coventry College, UK and a mentor to fashion and textile students at Birmingham City University. Within her teaching practice she embeds projects which focus on sustainably and upcycling, expanding students' awareness and comprehension of the subject. As an experienced fashion designer with extensive knowledge of the industry, she has identified widespread sustainable and ethical issues. Kayleigh now specialises in sustainable design and believes sustainable products should be accessible to all regardless of socio-economic status.
---
Donna Maione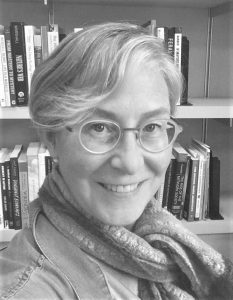 is a PhD researcher and teaching fellow at the School of Design at Carnegie Mellon University in Pittsburgh, PA, USA.  She has developed and run workshops on textile reuse and coursework in core design studies, including Sustainable Systems, Research Methods and Persuasion. Her research focuses on reducing clothing consumption and textile waste, emphasising local economics and everyday life. Drawing from her experience as a clothing designer and mender, she aims to understand perceptions of waste and motivations of upcycling in these communities and their relationship within scalar models from local and niche to meta-levels.
---
Bilkisu Garba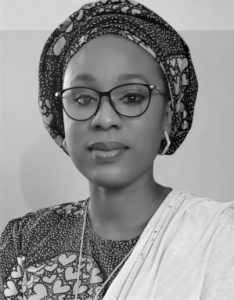 is the Founder and Managing Director of a Nigerian-based social enterprise called The Upcycle Architect – the company that designs and produces interior furniture and decor pieces. She is a graduate of Architecture and an award-winning social entrepreneur who is dedicated to promoting creative solid waste management practices in Nigeria. Within a span of five years, Bilkisu and her team have successfully diverted and upcycled  "waste" materials into thousands of interior products. The company has also grown to establish a green academy taking courses such as Creative Upcycle, Sustainable Interior Design, and Stunning Homes from Junk.
---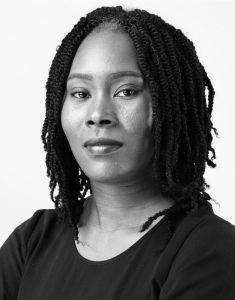 Funto Adeh is a co-founder and creative director at The Upcycle Architect (TUPA); a social enterprise located in Nigeria, whose focus is to promote environmental sustainability through upcycling. Being a graduate of architecture with a Master's degree in environmental sustainability, Funto uses TUPA as a medium to create awareness of the concept of upcycling through workshops and product design. In half a decade, TUPA has successfully prevented thousands of waste materials -particularly construction waste – from ending in landfills by upcycling them into interior furniture and decor pieces. Funto also heads the green academy – a branch of TUPA – which has trained over 1000 people on the concept of upcycling through various courses.
---
Dr Fanran Meng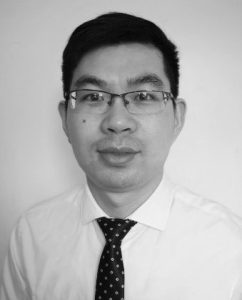 is a Research Associate in the Department of Engineering and Sustainability By-Fellow in Churchill College, University of Cambridge. His research focuses on resource efficiency and engineering sustainability. His research applies and develops whole systems approaches (process simulation, material flow analysis, life cycle assessment and techno-economic analysis with optimisation algorithm) to complex engineering systems better understand the transition towards a low carbon economy. Ongoing work covers a wide range of materials, renewable energy, petrochemical and transportation sectors, e.g., carbon fibre composite recycling, municipal solid waste management, lithium-ion EV batteries and plastics supply chain.
---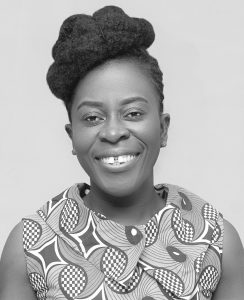 Dr Ralitsa Diana Debrah is a designer and educator at the Kwame Nkrumah University of Science and Technology (KNUST), Ghana. She serves as a member of several design and education related organizations such as Cumulus, LeNS, DESIS Network, World Design Organization (WDO) and e/merge Africa Network (CILT | CHED, UCT). Her research interests include: Social Innovation, Sustainability, Pluriversal Design, Human-Computer-Interaction and EdTech for Social Transformation within Transdisciplinary settings. She is a lifelong learner and a futurist.
---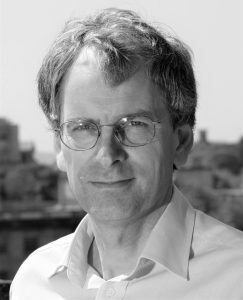 Prof Nick Pidgeon is Professor of Environmental Psychology and Risk at Cardiff University and Director of the Understanding Risk Research Group. His extensive interdisciplinary research portfolio looks at public engagement, communication and decision-making for environmental, energy, and emerging technology risks. He has been a science advisor at the UK Energy and Climate,  Environment and Transport Departments. He was awarded an MBE in 2014 for services to climate change awareness and energy security policy.
---
Pete Eisenegger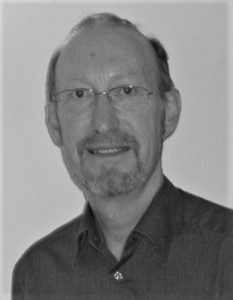 is a Consumer Expert with current responsibilties for: (i) the National Consumer Federation for Consumer Digital Concerns as a Director; (ii) British Standards as a consumer representative and advisor for Digital Standards; and (iii) ANEC's European consumer standards on privacy, the Internet of Things (IoT) and Artificial Intelligence (AI). As a representative of the NCF, he provides consumer stakeholder input as a member of The UK's Electrical Safety Roundtable, and Governing Board of NAPIT – one of the UK Industry voluntary Code of Practice bodies for trades people.
---
Bertil Björk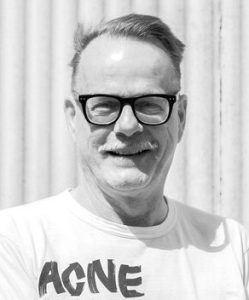 has been active as a writer, editor and author for most of his half-long life. After starting the business Bike Kitchen at STPLN, the commitment has grown and he has been responsible for business development for four years. STPLN is a Swedish hub for innovative, circular and creative projects, and a blissful mix of individuals, groups, organizations and companies that run their projects in arts and culture, design and technology, crafts and small steps world improvement in general.
---
Dr Jagdeep Singh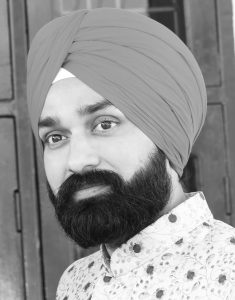 is a researcher at the Centre for Environmental and Climate Science, Lund Univesity in Sweden. His research focuses on sustainability assessment. Within sustainable consumption and production, he has investigated various aspects of the circular economy, resource reuse and upcycling, the sharing economy, and sustainable business innovations.
---
Dr Pammi Sinha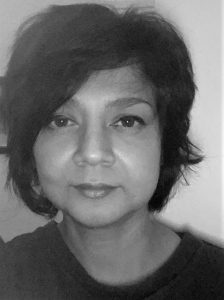 is an Associate Professor in Fashion management, within the School of Design at the University of Leeds. She has undertaken research funded by the AHRC,  The Gatsby Trust (Dar es Salaam), Oakdene Hollins, the ESRC and Research England.  Having trained as a fashion designer, her research interests are in the links between design and the market, design management strategies, remanufactured fashion design process, postconsumer textile waste management and sustainability of heritage crafts. Recent projects include (i) engaging Leeds City Region public in understanding textile waste management, and (ii) examining postconsumer textile waste in Colombo, Sri Lanka. 
---
Dr Eunsuk Hur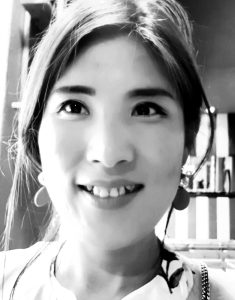 is a Lecturer in Fashion Innovation and Marketing, and is also a research group leader for the Fashion Marketing and Management Group in the School of Design at the University of Leeds. She is a founder of Rebirth Fashion community which supports local circular fashion communities' activities including clothing exchange, repair, upcycling, and sustainable lifestyle. She is a PI for the ESRC Impact Acceleration Account fund, Interdisciplinary Research and Impact Fund for Culture, and Ignite fund at the University of Leeds. Her research interests cover bridging design innovation and marketing, ranging from upcycling, consumer experiences, circular fashion community activities, collaborative consumption, and roles of social media and technology for leveraging social innovation.
---
Dr Fernando Galdon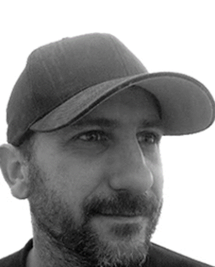 is a Tutor in Innovation Design Engineering at Royal College of Art in London, UK.  His design practice experiments with the use of design, art, sociology, science and technology as mediums to reconfigure processes and systems of production to question the social, cultural, ethical and political context in which they operate. He holds a BA in Product design, a MSc in Cognitive computing, an MRes in Design, and a PhD in Global Innovation Design from the Royal College of Art where he investigated trust design. His research has been published and presented internationally at conferences at MIT, The University of Cambridge, The University of Manchester, The Royal College of Art, the University of Côte d'Azur, UNISINOS Brazil, CHUV Lausanne, and the Design Museum in London.
---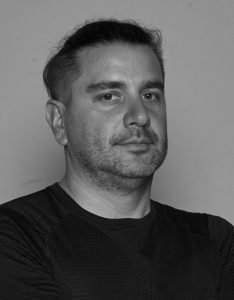 Felipe Ferrer Wetter is a Chilean/Swiss industrial designer and co-founder of Modulab and Reparalab working together with his wife Pamela Castro. Modulab was founded over 20 years ago as a pioneering upcycling company in Chile, starting as a trading company to export handmade products from Chile to Europe and North America. Today we define ourselves as a "Surface Laboratory" in the product area, and a consultant for comapanies who are giving their first steps into the circular economy.
---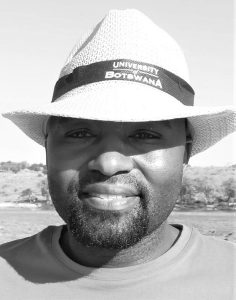 Dr Yaone Rapitsenyane is a Lecturer in Sustainable Design and Head of Department, Faculty of Engineering and Technology, Department of Industrial Design and Technology, University of Botswana, Botswana. His research covers the areas of design education, design practice and sustainability focusing on product service system and service design. He has been involved in various collaborative projects investigating and exploring sustainable design in education and in practice, service design in hospitality and industrial design in the design and prototyping of medical devices and implants.
---
Dr Chaoran Wang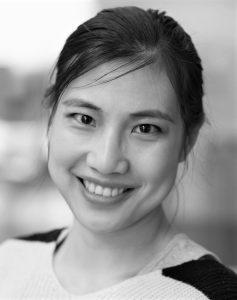 is a Lecturer in Design at Institution of Contemporary Arts, School of Design, Lancaster University (UK). Her research interests are structure and form in visual arts, design and architecture. In particular, the geometric structures underpinning two-dimensional imagery.
---
Dr Ginn Bonsu Assibey is a lecturer at the Department of Communication Design at Kwame Nkrumah University of Science and Technology (KNUST), Ghana. His current research focused on creative approaches for upcycling and coined words like up-melting, up-story and up-sewing as synonyms to upcycling to reduce environmental decay. He has worked on other projects that explore challenges to sustainable design, designing for sustainability in the context of climate change and an exploration into emerging sustainable advertising strategies. He works mostly in two research paradigms – interpretivism and pragmatism – which are driven by learning through participation.
---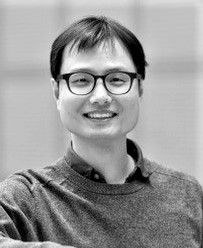 Dr Jay (JungKyoon) Yoon is Assistant Professor of the Department of Human Centered Design at Cornell University, USA. His research focuses on experience design with an emphasis on affective experiences, subjective well-being, and design-mediated sustainable behaviors.
---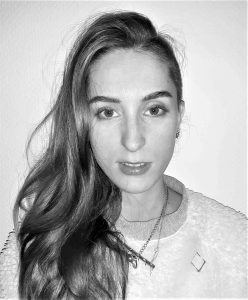 María Voth Velasco is the designer behind the streetwear brand Turtlehorn. She deals with sustainable fashion, integrating and supporting social projects within her work. She not only designs and works on her annual collections, but also offers integrative and culture-promoting workshops to improve social and environmentally conscious behavior. She was born and raised in Spain, spent part of her youth in Germany and completed her studies in fashion design at the Maastricht Academy of Fine Arts and Design (MAFAD) in the Netherlands in January 2020. Through numerous internships in the field of graphics, fashion and textile crafts, she combines these experiences with an artistic gesture in her work. For her, fashion and art have always been close together, with overlapping and symbiotic threads. The concepts are often implemented in shape of performances, illustrated or represented in form, color and pattern in clothing. In her work she emphasizes research and experimentation in order to achieve better results. It is a form of creative research, examining the material in particular. She often collaborates with craftsmen, technicians or material researchers for specific projects. Besides managing her brand, she also works as a Lecturer at the Art School Bleiberger Fabrik in Aachen, Germany, and often collaborates with diverse schools and institutions. Sometimes she is giving talks about sustainability and gender equality in fashion.
---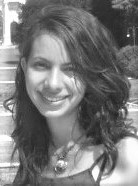 Claudia García is an Environmental Engineer and researcher from Colombia. She has been working on projects related to sustainability, circular economy, and GIS technology application, as a tool for decision-making, as part of triple impact projects in Colombia and Australia. She was leading an upcycling initiative that was granted into the best 500 socio-environmental projects in the "Latinoamérica Verde" Awards, 2020. She was also, part of the research incubator "Biotech Ambiental" belonging to the Environmental and Natural Resources Faculty at the Distrital FJC University, using biotechnology for the treatment of waste materials. Recently, she has been collaborating through mentorship in an organization bringing sustainability practices to improve the community's lives and local-fair business in a forgotten region in the North of Colombia. She is passionate about circularity applied and providing innovative solutions, her main research interest resides in sustainability, nature-inspired design, regenerative systems, biotechnology, innovation, and social-human impact.
---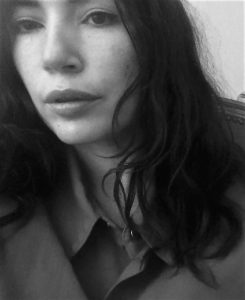 Dr Ricarda Bigolin, Associate Professor, is a practice-based researcher and educator and the Associate Dean of Fashion and Textiles Design at RMIT University, Australia. Her research explores critical tactics and interventions to challenge how fashion is produced, used and consumed. This extends to practice, arts-based and material methods, critical tactics of wearing and performing to reveal relationships between fashion, value and use. Current research investigates alternate clothing practices in 1850s Australia offering insight into material circularity and prolonging product use. Her research has won international awards and prizes and Ricarda maintains ongoing teaching and research collaborations with education and industry partners worldwide.
---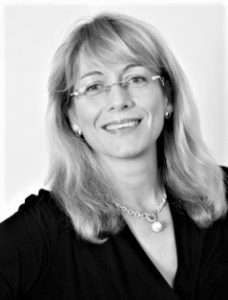 Prof Oksana Mont is a Professor in Sustainable consumption governance and leads a research group at the International Institute for Industrial Environmental Economics at Lund University, Sweden. She conducts trans-disciplinary and international research on sustainable business models, sustainable consumption and lifestyles, and sustainable consumption policy. The current topical domain is the sharing economy (in mobility, accommodation and sharing of goods) and circular economy (in manufacturing industry and in consumer goods sectors, such as furniture and home textiles). She is an editor of a book on "Research Agenda for Sustainable Consumption Governance" (2019), Edward Elgar and co-editor of a book with Max Koch on "Sustainability and the Political Economy of Welfare" (2016), Routledge. She is an author of more than 200 academic publications and official reports on various aspects of sustainability.
---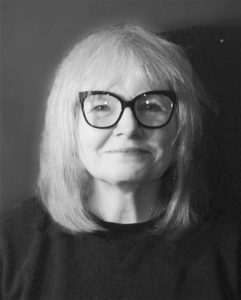 Chris Billinghurst is an eco interiors educator, designer, speaker and founder of the House of Upcycling, UK's leading authority on professional upcycling for interiors. Raising awareness of the environmental, economic and aesthetic value of designer upcycling since 2014, the House of Upcycling is also the main UK body responsible for elevating the standards and status of professional creative reuse, and increasing industry and public awareness of its style in partnership with sustainability credentials. Under Chris' leadership the House of Upcycling has become an Industry Partner of the British Institute of Interior Design, signatory of the Interior Design Declares initiative, a Design London exhibitor and is part of the Ellen MacArthur Foundation community.
---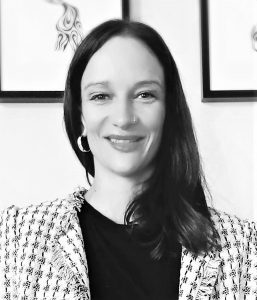 Dr Sara Lara Marquez-Gallardo is a Senior Lecturer in Creative Industries and Programme Leader of the MA in Fashion Management with Marketing at De Montfort University, Leicester. Her research focuses on understanding how disruptive technologies in the contexts of the Web 2.0 and Web 3.0, and offering opportunities for sustainable ways of generating value in the fashion industry. Recent research endeavours include taking part of a DMU funded network on digital fashion & the metaverse https://www.instagram.com/synthesisioct/.
---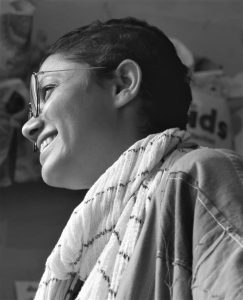 Kavisha Parikh is a designer and eco entrepreneur at Patch over Patch, an upcycled clothing brand. Her focus is on design craft practices and the process of reusing textiles. She loves working with the local community to explore craftsmanship and has excelled in this while setting up the process in three different cities in India. Kavisha has consciously worked to develop a connection with the theory while working independently and with the sustainable fashion industry in India. She thinks 'Upcycling is like my personal playground where I continuously work or play around with varied materials. The texture, color, and shapes of fabrics help me compose clear linear or curved geometric patterns'. Her background is in design studies at the National Institute of Fashion Technology, India. She is involved in an incubation programme with Universities at the National Institute of Design, Ahmedabad, and Indian Institute of Management, Ahmedabad as a Business Incubator. She is interested in design in sustainability and exploring the other aspects of upcycling. 
---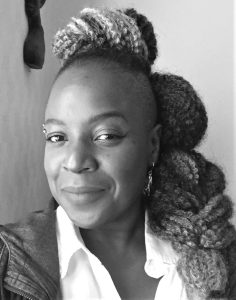 Tina Simbo, a self-taught jewellery designer/maker, is the founder of Adorn (community interest company) – a social enterprise that diverts donations of broken and unwanted costume/fashion jewellery from landfill and incineration through upcycling. She is a graduate of Durham University (MA in Community and Youth Work), a fellow of the School for Social Entrepreneurs and 2-time UnLtd (the foundation for social entrepreneurs) award recipient. She is also a trainer, speaker and action learning set facilitator. As a community practioner with 22 years' experience, Tina created Adorn as a vehicle through which to pay forward the knowledge, skills and experience that she has gained from serving diverse communities in a sustainable and self-sufficient way encompassing a circular business model, community development principles and timebanking. Adorn offers eco-friendly jewellery and jewellery making/upcycling workshops that promote wellbeing and the circular economy, in an effort to generate an income to support marginalised communities.
---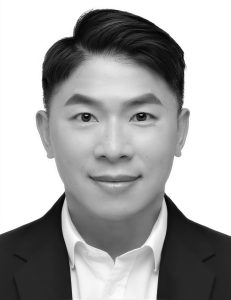 Dr Jen-Hsien Hsu is a lecture in Marketing at the University of Leicester. He works in the field of consumer psychology, with a special focus on information processing and decision-making. His research interests include consumers' perceptions upon upcycling products, factors that impact consumer trade-offs, as well as the situational influences in consumer information-seeking and valuation process.
---
Dr Mary O'Neill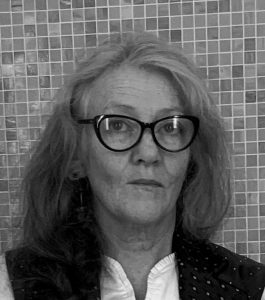 is a Senior Lecturer and Programme Leader for Fine Art and De Montfort University. Her research is primarily focused on ephemerality and she has published on collaborative practices and contemporary art and ethics. Her current project, The Upcycling (Mobile) Station Handbook, is designed to mobilise the skills of the creative community to create a compendium of skills and techniques that can be applied to low technology situations to empower community groups to turn waste into marketable objects and improve the lives of the most economically and socially deprived.
---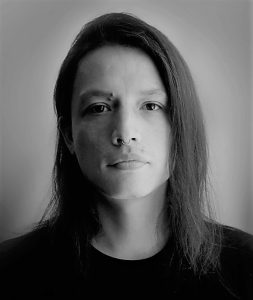 Dr Felipe Rodriguez Torres is a waste prevention researcher and consultant. His postdoctoral research specializes in scientific dissemination of zero waste and upcycling practices. He obtained his PhD in Environmental Sciences and Sustainability from the University of São Paulo, (USP), where he focused on understanding how to scaling-up individual upcycling using the approach 3 Elements of Practice (Shove et. al., 2012). One of the main research findings is that, in the Global South, upcycling is a social practice that is part of the resiliency culture and identity of the communities. Felipe has also worked towards wastepickers socioeconomic inclusion and as an activist fighting plastic pollution and waste incineration. He also likes to reclaim discarded objects from the skips and transform them for personal use.  
---